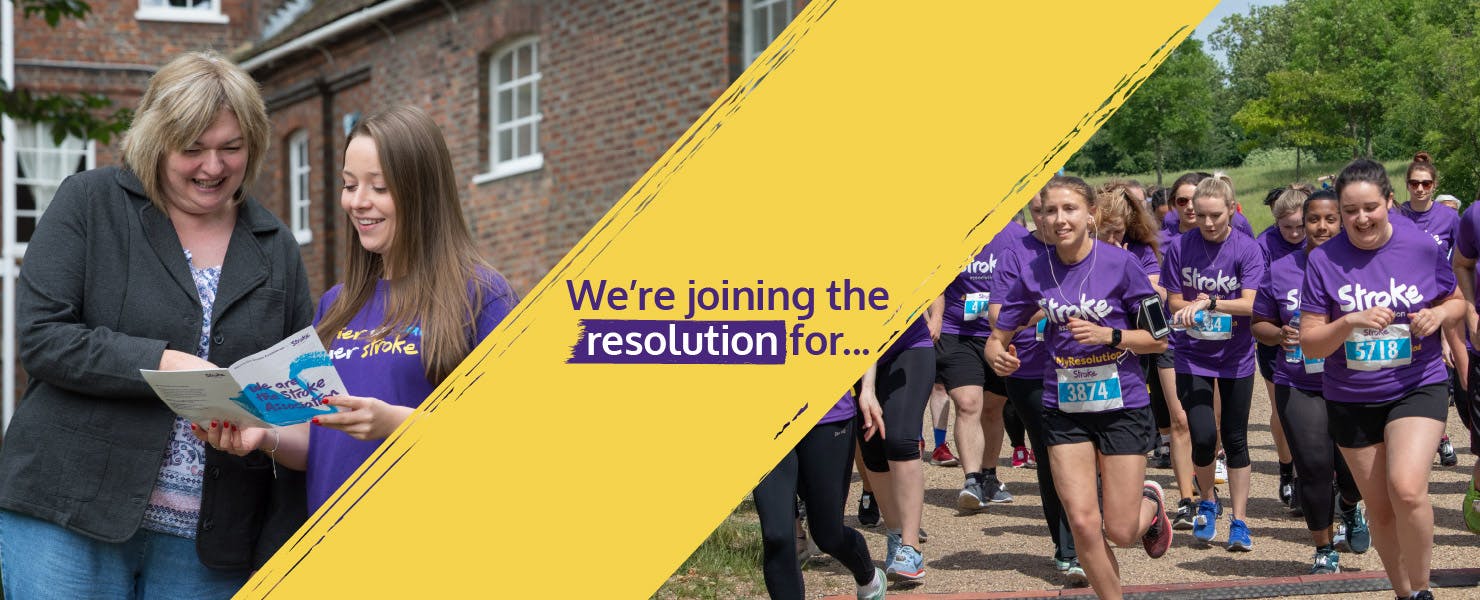 Resolution Run Virtual 2020
Key information
Price: £15
Stroke survivor or carer, family or friend – life after stroke is different for us all. But there is one way we can stand together. Join the Resolution and raise funds to rebuild more lives.
Our Virtual Resolution Run gives you the flexibility to run your chosen distance at a time and place that is most convenient for you. It could be your local park, or perhaps you have a dog who is constantly sat by the door just wanting to go for a run around the block. You can even do it from the comfort of your own home, with your favourite film on in the background. But, whether you're jogging on the spot, running around the block or doing laps of your garden - you can do it!
Join the Resolution, take on your challenge and defeat it. You'll also get a medal so that you can share your success on social media.
Please note: Due to the recent developments around Covid-19 we are unable to send any postal mailings. We will be sending out digital medals for you to share. We will then send a physical medal to celebrate your achievement as soon as possible.